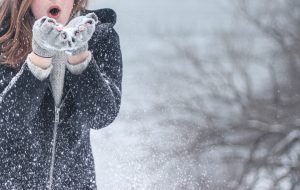 All condensing boilers have an extra plastic pipe coming from them that allows the condensate waste to drain away.  Wherever possible an installer will try to keep this inside the house to a sink or washing machine waste, but sometimes this is not possible and it has to be run outside.  Aura Heating always use a wider diameter pipe to mitigate the risk of freezing but in extreme weather, this can still happen.
The signs of a frozen condense are a bubbling or gurgling sound coming from the boiler or the boiler has shut down, you may see fault codes EA, 227 or D5 on a Worcester Bosch boiler.  If you suspect a frozen condense pipe has caused your boiler to fail there are a number of steps you can take yourself to try and solve the problem.
Wrap a hot water bottle around the affected area
Wrap a heating pad around the affected area
Pour hot water over the condense pipe (usually most effective)
Cut the condense pipe to release the waste and have it repaired later
If you have a condense pump that is behaving oddly it could be the same issue as the pipe from the pump often goes into the loft and can freeze, in that case, a temporary fix to get the boiler working is to cut one of the pipes to or from the pump and drain it into a bucket.
Once you have done any of these fixes if frozen condense was the problem the boiler should fire up again once it can release the condensate.  With some boilers, you may need to reset the boiler.
We hope this guide has helped if you try this and the boiler still won't work please call us on 02392 252171 and we will get someone to you as soon as we can.